This course was prepared and updated in 2021 for the University of Connecticut community by the Department of Environmental Health and Safety. It is based on and references the most current CDC guidelines; OSHA guidelines, State guidelines; and University of Connecticut procedures. While the course includes links to the most up-to-date information, any updates to guidelines or procedures not referenced will supersede the content in this training. For regularly updated  health and safety resources and information related to COVID-19 visit us at the EHS website (https://ehs.uconn.edu/ehs-covid-resources/). If you experience any technical difficulties with this training or our website, contact us at huskysms@uconn.edu.
Estimated time to complete: 35min.
Last revised 1/7/2022
Note: To earn credit for this training, you must complete the signature page linked in the final section.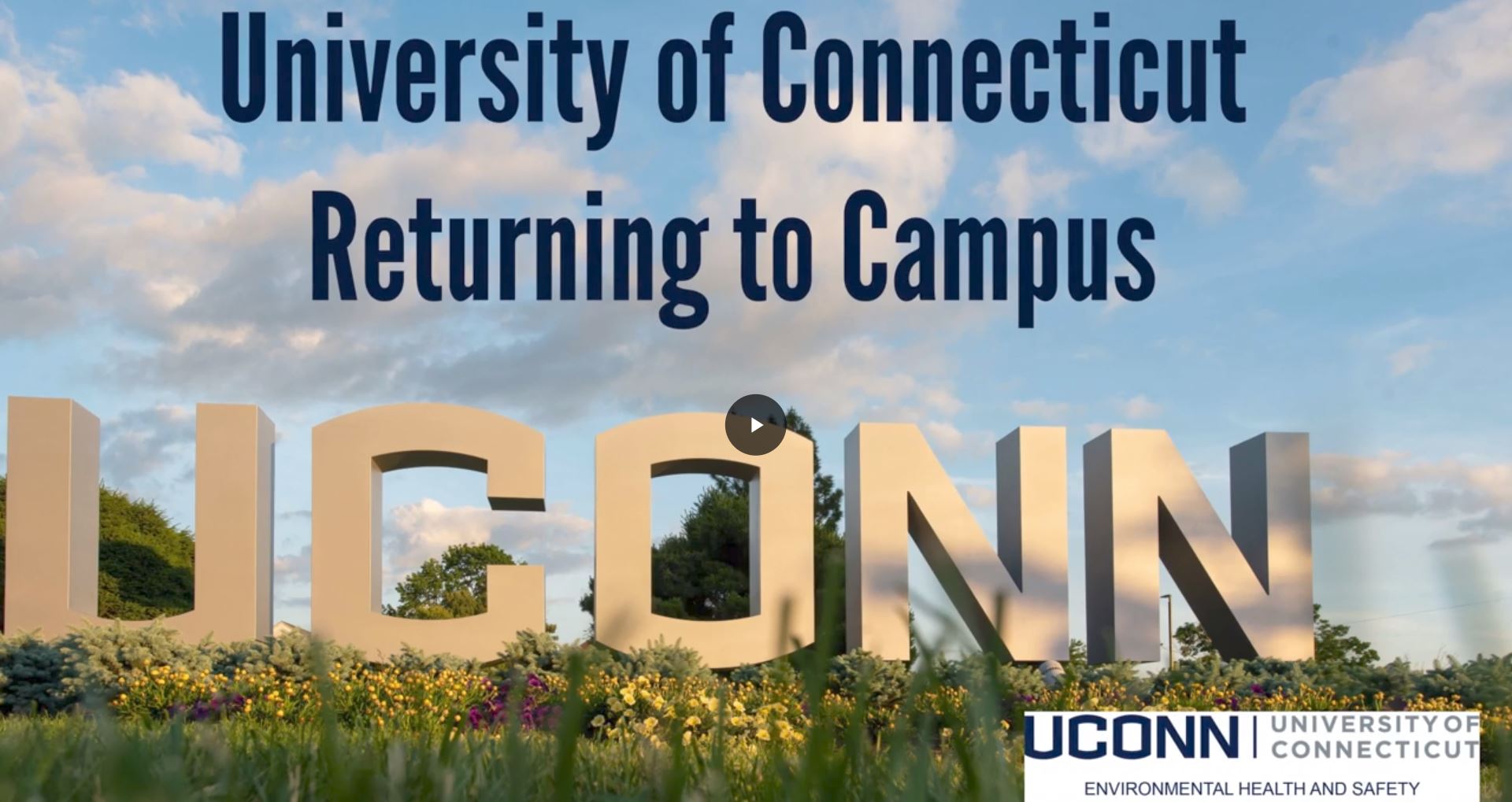 COVID-19 Returning to Campus (2021)